Skip to Content
Best Workplace Injury Lawyer in Brooklyn
Navigating Workplace Accidents with The Forzano Law Firm
Workplace accidents can drastically affect your life. They can lead to pain, financial hardship, and even job loss. At the Forzano Law Firm, a premier workplace injury law firm in Brooklyn, we're dedicated to helping victims of such accidents understand their rights and legal options. Our mission is to ensure that you're not alone in your struggle for justice. At the Forzano Law Firm, we offer a full range of legal services to injured workers. We can help you navigate the complexities of your case and take action on your behalf. We're here for you and will fight hard to get you what you deserve.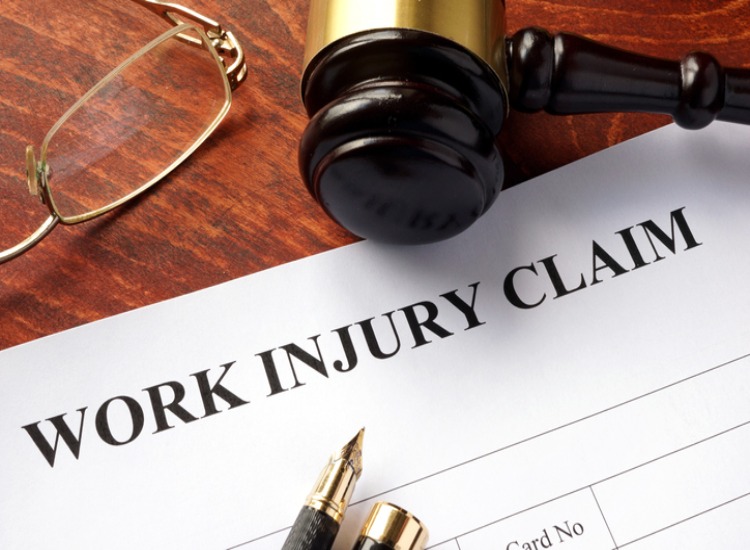 Common Types of Workplace Accidents
Workplace accidents in Brooklyn can take on various forms – from commonplace incidents like slips and falls to more specialized situations such as machinery-related accidents or construction mishaps. It is a sad truth that these incidents are not uncommon in our city. A report from the Bureau of Labor Statistics highlights that each year, thousands of workplace injuries are recorded, emphasizing the grave nature of this issue. The frequency and severity of these accidents underline the importance of preventive safety measures. It also stresses the need for an adept workplace injury lawyer in Brooklyn. At The Forzano Law Firm, we understand the consequences of these incidents on the lives of employees and their families. We are dedicated to representing your interests, ensuring that your rights are protected, and helping you secure the compensation you are entitled to following a workplace accident.
Upholding Employer Accountability: Employer Responsibilities and Legal Obligations
In Brooklyn, as is the case across New York and the wider United States, employers have a distinct set of obligations to their workforce. Paramount among these responsibilities is the provision of a safe working environment. This involves adherence to all pertinent safety regulations, dispensing adequate training to employees, timely maintenance of equipment, and taking proactive measures to prevent potential hazards. However, not all employers meet these expectations. Should they fail to fulfill these obligations, they could be held liable for workplace accidents that occur as a result. At The Forzano Law Firm, we believe in holding such employers accountable. Our mission as your workplace injury lawyer in Brooklyn is to ensure that the burden of these incidents does not fall unjustly on the injured worker, but on those who have neglected their responsibilities.
Workers' Rights and Compensation
Injured workers have the right to seek medical treatment, report accidents without fear of retaliation, and file for workers' compensation. Navigating the process of filing a workers' compensation claim can be complex. That's where the Forzano Law Firm, a proficient workers' compensation lawyer in Brooklyn, steps in. We aim to ensure you get the benefits you're entitled to, and your rights are protected throughout the process.
Your Ally in Justice: The Role of a Workplace Accident Lawyer
A workplace accident lawyer is more than just a legal professional; they are your advocate, your confidante, and your champion. They guide you through the labyrinthine process of legal proceedings, making the complex appear straightforward. Their expertise lies in evidence collection, strategic negotiations with insurance companies, and robust representation of your interests in court, if the situation demands. At The Forzano Law Firm, our Brooklyn workplace accident attorney takes this role to heart. We believe in fighting tooth and nail to secure the compensation you are entitled to. We are dedicated to ensuring that your rights are upheld and that your needs are met. Our commitment to justice drives us to strive tirelessly on your behalf, making us a reliable choice for your legal representation.
Steps to Take After a Workplace Accident
After a workplace accident, immediate steps include seeking medical attention, reporting the incident to your employer, documenting all aspects of the incident, and reaching out to a workplace injury lawyer in Brooklyn. Swift and proper action can make a difference in protecting your rights.
Take Control of Your Future With The Forzanmo Law Fir
Workplace accidents can have life-altering consequences. The aftermath often leaves victims grappling with physical pain, emotional distress, and financial strain. Navigating these troubled waters can be overwhelming, but remember – you don't have to do it alone. The Forzano Law Firm, your trusted workplace injury law firm in Brooklyn, stands ready to guide you towards justice. We are committed to helping you understand your rights, and more importantly, ensuring these rights are upheld.Don't let a workplace accident define your life.  Reach out to us today for a free consultation or for more information on our Brooklyn workplace accident legal services. Choose The Forzano Law Firm because we stand for you – because you matter.
Start the Path to Recovery and Monetary Compensation with The Forzano Law Firm