Skip to Content
Truck Accidents Attorneys in Brooklyn, NY
Representing Truck Accident Victims & Families
Being involved in a truck accident is often devastating. The Forzano Law Firm represents victims of truck accidents and their loved ones in Brooklyn, NY. Our truck accident lawyers understand New York's no-fault system, and our knowledge and experience will get you the compensation you deserve. If you or a loved one has been injured or killed in an accident with a commercial truck, 18-wheeler, or tractor-trailer, you can count on our truck accident attorneys. Learn more about how the law applies to truck accidents and how we can help you. We've even prepared a truck accident FAQ to answer any questions you might have. Get in touch with us today for a free consultation so we can get started on your case.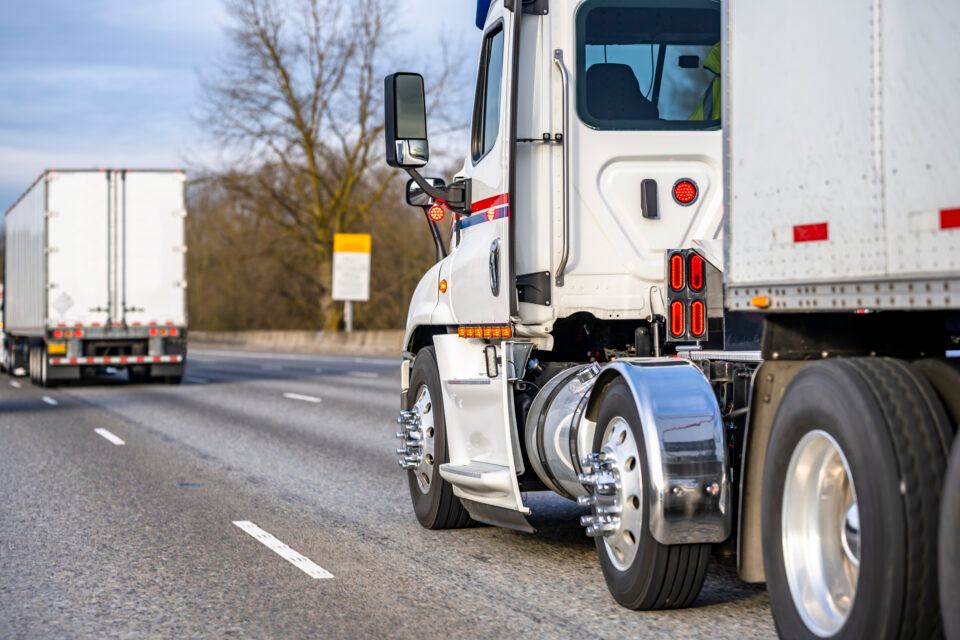 Navigating the Legal System for Personal Injury Compensation
Under New York law, no single party is blamed for an accident involving a truck. The no-fault system means that you can file a claim with your insurance company to cover your lost income and medical costs. You also have the right to file a personal injury lawsuit if you were injured in a truck accident. The Forzano Law Firm is here to help you obtain personal injury compensation after a truck accident. These types of accidents are likely to result in significant damage and injury to you and your vehicle. Crashes involving semi-trucks often leave victims with debilitating spine and brain injuries. If you've been injured in an accident involving a truck, our lawyers are here to help you get the compensation you need. We will determine if the extent of your injuries makes for a viable personal injury case and help you navigate your case's settlement or trial.
Truck Accidents FAQ
We often receive questions about truck accidents, so we've prepared this FAQ to educate you about your rights. Check out these questions and answers about truck accidents in Brooklyn, and contact us if you have any additional questions.
How common are truck accidents?
During the summer of 2020, there were about 200 commercial truck accidents in Brooklyn each month.
What are some common causes of truck accidents?
A loaded tractor-trailer requires significantly longer to stop than a traditional passenger vehicle. While NHTSA has safety standards in place, many truck accidents are a result of vehicles not being able to stop in time. Common causes of truck accidents include speeding, distracted driving, drifting lanes, loss of vehicle control, and many others.
Who is responsible for paying damages if I was injured in a truck accident?
Truck accidents can be complicated for sure. Responsible parties in truck accidents may include the truck driver, a truck leasing company, the company that owns the truck, and several other parties.
How much is my truck accident case worth?
Every case is unique, but our attorneys will fight to get you the compensation you deserve. The value of your claim will depend based on the severity and nature of your injuries. Your compensation may include money for medical bills and future medical costs, rehabilitation, long-term care, physical therapy, lost wages, pain and suffering, and many other factors.
Schedule Your Free Truck Accident Consultation Today
The experienced attorneys at The Forzano Law Firm want to meet with you to discuss the details of your truck accident. Contact us today to get started with your free consultation.
Start the Path to Recovery and Monetary Compensation with The Forzano Law Firm