Skip to Content
Slip-and-Fall Lawyers at a Brooklyn, NY Law Firm
Slipping and falling is no laughing matter. If you slip and fall at a place of business or someone's property as a result of their negligence, they can be held legally responsible for your injuries. The team at The Forzano Law Firm are well-versed in New York laws and can help you get the funds you deserve. Contact our Brooklyn, NY office for legal counsel.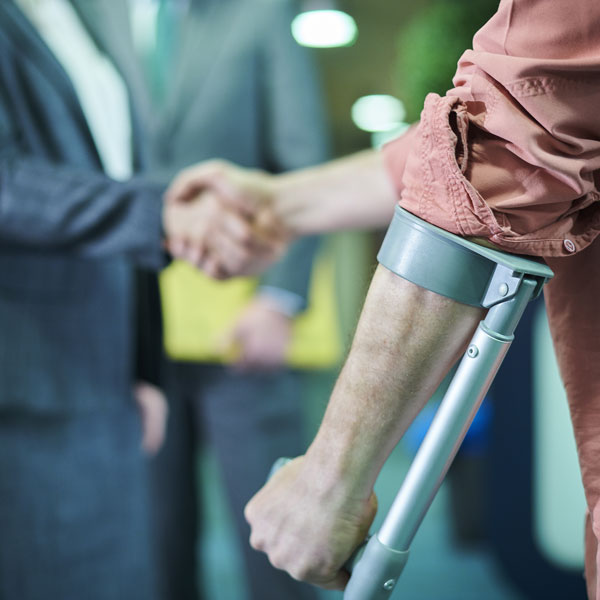 Negligent Property Owners Can Cause Slips and Falls
Generally speaking, slip-and-fall compensation is available if you are injured on another's property as a result of their negligence. If you file a lawsuit, the property owner can be held legally responsible if it can be proven they caused or knew about hazardous conditions. Further, if the property owner knew about potential danger and didn't take steps to remedy it, despite having time to do so, you can also take legal action. It's expected that owners regularly monitor their property for hazardous conditions that could result in injury. Thus, owners can also be held responsible for injury if it can be shown that they should have known about the danger.
Causes of Slip-and-Fall Injury
At The Forzano Law Firm, we've worked with many clients trying to get slip-and-fall compensation. Our clients have won their cases after being injured in a variety of ways. You may be entitled to compensation if you've slipped and fallen due to any of the following:
Broken, uneven, sloped, or obstructed sidewalks
Snow or ice in front of a business for an extended period of time
Food or liquid spills that make the floor slippery
Debris in aisles that wasn't cleaned promptly
Obstructive materials in construction sites
Get the Compensation You Deserve
The Forzano Law Firm can help you get compensation for many of the costs you could incur after a slip-and-fall accident. Slips and falls have the potential to cause major bodily injury. Victims may have to pay exorbitant medical bills just to get back on their feet. Also, after an accident, you may miss out on weeks or months' worth of income. You may receive additional compensation for "pain and suffering," including, but not limited to reparations for chronic pain, physical impairments, or anything that can hurt your quality of life in the long-term.
Schedule Your Legal Consultation Today
If you've been injured in a slip-and-fall accident, don't bear the burden of medical costs and lost wages alone. The Forzano Law Firm in Brooklyn, NY can help you receive the compensation you need for life to go back to normal. Our team has worked with many clients on their slip-and-fall cases, and we want to help you too. Schedule a legal consultation at our Brooklyn office today.
Start the Path to Recovery and Monetary Compensation with The Forzano Law Firm