Skip to Content
Personal Injury Attorney in Brooklyn, NY
Our team of personal injury attorneys have years of combined experience helping clients get the most compensation and justice possible. By hiring us for your personal injury case, you can expect the highest level of expert support. From gathering eye-witness testimony to consulting with personal injury professionals, we'll act as advocates for your case and fight hard for you every step of the way. We are the personal injury law firm dedicated to meeting your precise needs.
Find A Personal Injury Lawyer Right for You
If you're in need of a personal injury attorney due to the negligence or wrongdoing of another party, we're here for you. We help clients earn compensation and justice for the following:
Auto Accidents: If you've sustained injury due to a vehicle collision, or our personal injury lawyers are here to help you receive compensation and help you navigate New York's no-fault insurance system.
Subway and Bus Accidents: Our personal injury law firm has years of experience navigating law concerning the public transit system.
Construction Accidents: When you incur injury due to negligence on the job, our personal injury lawyers will put your case together.
Slip and Fall: Sustaining injury on public property may warrant compensation on your behalf. If so, contact a personal injury attorney today.
Nursing Home Abuse: If you or your loved one has been the victim of nursing home neglect, violence, or cruelty, our personal injury lawyers will receive justice for you.
Housing Authority Injury Claims: We'll help you settle or receive compensation for personal injuries incurred on properties and housing sites. Our personal injury law firm is here for you.
Your Personal Injury Case Timeline
We understand how important it is for you to receive your due compensation and justice as soon as possible. That's why our personal injury lawyers are committed to getting started on your case upon our first meeting. During your consultation, we'll hear out the details and specifics of your claim. This will help your personal injury attorney establish a timeline for your case. We're the personal injury law firm best suited to support your case in a timely manner.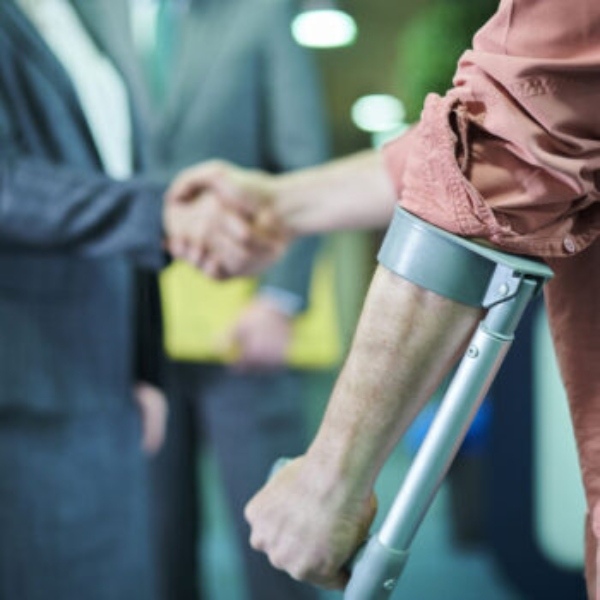 Receive Damage Recovery with A Top Personal Injury Lawyer
No one wants to be the victim of injury due to the actions of another party. Unfortunately, personal injury happens to innocent people every day. That's why our expert team of personal injury lawyers are here to take you case. There are number of damage recovery available to you, including:
Medical expenses
Loss of income
Mental health expenses
Disability
Pain and suffering
Anxiety and depression
Rehabilitation
Contact Our Personal Injury Law Firm Today
Navigating the complexities of the New York legal system is never easy. That's why you want a knowledgeable personal injury attorney available for you. Our team is here to support and advocate for you throughout every step of your case. If you're in need of representation, fill out our contact form or call us to speak with a personal injury lawyer. It's time to get started on your case.
Start the Path to Recovery and Monetary Compensation with The Forzano Law Firm