Skip to Content
Auto Accident Attorneys in Brooklyn, NY
Answering Your Car Accident Questions
No one wants to be involved in an auto accident and navigating the legal system can make the situation even more challenging. The knowledgeable car accident lawyers at The Forzano Law Firm in Brooklyn, NY are here to help you get through this difficult time. No matter who is at fault for the accident, you may be entitled to compensation. Our attorneys are committed to doing everything in our power to help you maximize your compensation. Learn more about what we can do for you, and get in touch with us today for a free consultation.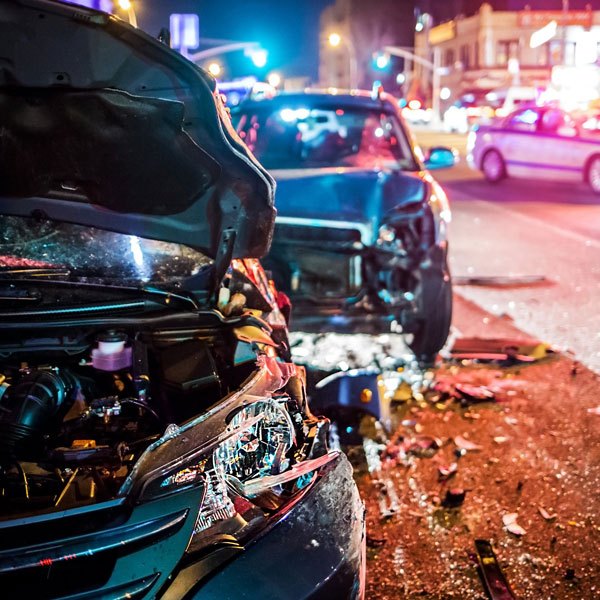 Car Accident FAQ
Our clients often have many questions about auto accidents. If you've been searching for the best car accident lawyer or lawyer for accident car, you've come to the right place. Check out these questions and answers about auto accidents:
Which intersections and roads in New York City are the most dangerous?
Auto accidents happen throughout NYC, but there are certain parts of the city that have more collisions than others. These are the most dangerous intersections in Brooklyn:
Tillary Street and Flatbush Avenue
Jay Street & Tillary Street
Atlantic Avenue & Bedford Avenue
Graham Avenue & Grant Street
Jay Street & Myrtle Avenue
Roebling Street & South 4th Street
What are the leading causes of car accidents?
There are many reasons for car accidents, but some of them are more common than others. Distracted driving involves a driver diverting their eyes from the road ahead, taking their hands off the steering wheel, or allowing their mind to wander. Smartphones are one of the biggest culprits. Following another vehicle too closely is another reason for car accidents, so be sure to maintain a safe distance. Other common reasons for car accidents in Brooklyn include failure to yield, speeding, drunk driving, passing improperly, road defects, and defective vehicles and equipment.
What types of damages are available?
There are two forms of compensation you may be entitled to: economic damages and non-economic damages. Economic damages can compensate you for financial costs, losses, and expenses related to your accident. These damages may include medical expenses, rehabilitation, replacing or repairing your vehicle, reduced earning capacity, lost income and wages, disability, and more. Non-economic damages may include pain and suffering, disfigurement, emotional distress, scarring, depression and anxiety, PTSD, loss of enjoyment of life, and more.
Why do I need a car accident attorney?
Our attorneys have the experience and expertise to represent you after your automobile accident in New York. We know the ins and outs of New York traffic laws and the local court systems. Defending yourself will significantly lower your chances of obtaining the compensation you deserve.
Can I be compensated if I share fault for the accident?
New York uses a modified comparative negligence system, meaning that anyone contributing to a car accident can be financially responsible for damage, and you can recover money for any crash-related injuries, so long as you are not entirely to blame for the accident. Our attorneys are here to navigate these matters on your behalf.
What if the other driver was uninsured?
Every car on the road is legally required to be insured in New York, but not all drivers have insurance. Some drivers don't meet the state's minimum insurance requirements. You may be entitled to collect additional benefits under uninsured motorist coverage or file a lawsuit against the uninsured driver.
What should I do after an auto accident?
It's critical to take the right actions after a car accident. Be sure you remain at the scene. Move to a safe location and call the police. Seek medical attention and never admit fault or apologize. Do not accept early settlement offers and direct all communication to your attorney.
How much do car accident lawyers cost?
Some drivers are afraid that they cannot afford an auto accident attorney. You don't have to worry about paying for a car accident lawyer because The Forzano Law Firm does not charge anything upfront, and we only get paid if we win your case.
How much time do I have to file a car accident lawsuit?
New York has a statute of limitations for negligence lawsuits of three years from the date of your injury. If you were a child at the time of the accident, you might have more time to file a claim. You might have less time if a government agency or employee was involved. Our attorneys can help you through this process.
Schedule Your Free Consultation Today
The team at The Forzano Law Firm would be happy to meet with you and hear the details of your car accident so we can create a strategy to get you the compensation you deserve. Contact us today to get started with your free consultation.
Start the Path to Recovery and Monetary Compensation with The Forzano Law Firm