Skip to Content
Auto Accident Attorneys in Brooklyn, NY
Knowledgeable Auto Accident Representation in Brooklyn, NY
If you've recently been in an auto accident in Brooklyn, NY, the last thing you want to do is navigate the legal system by yourself. However, no matter who is at fault for the accident, you may be entitled to compensation. The Forzano Law Firm is committed to doing everything in our power to help you maximize your compensation.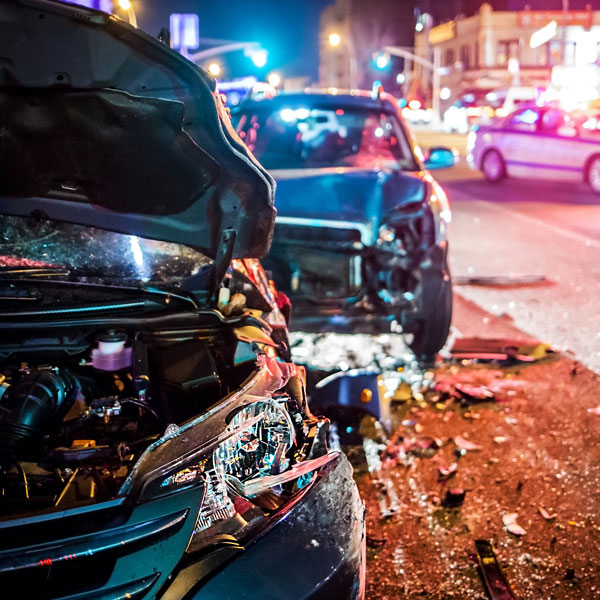 What to Do After an Accident
New York has a statute of limitations regarding automobile accidents, so you'll want to act quickly if you plan to make a claim. If you've been injured in a car accident, you'll need to file your case within three years. If someone has died from the crash, the lawsuit must be filed within two years from the date of death. When there is death or injury involved, you must immediately call the police after the accident and file a report with the Department of Motor Vehicles (DMV). If you've experienced vehicle damage of at least $1,000 without injury, an accident report will need to be filed with the DMV within 10 days.
Navigating New York's No-Fault Car Insurance
New York's laws do not allow for traditional insurance companies that identify who caused the auto accident, regardless of injuries involved. Instead, New York is a no-fault state. When you make a claim to your insurance company, they may pay you damages that cover hospital costs, lost income, and other monetary expenses. However, New York does not pay out damages for "pain and suffering." A claim against an at-fault driver is not likely unless you have suffered significant injuries as a result of the accident. These may include major disfigurement, fractured bones, permanent loss of function in a body part, or full disability. It's important to note that this no-fault system does not apply to vehicle damage claims.
Making an Insurance Claim and Filing a Lawsuit
Once you've taken care of all legal issues immediately after an accident, you can begin exploring your options for insurance claims and lawsuits. New York is a no-fault state, so who's to blame doesn't matter when paying damages. However, if you've experienced severe injury from the auto accident, The Forzano Law Firm may be able to help you with a personal injury lawsuit. We will assist you in determining if you have a viable case. In severe cases, we can help settle or bring your case to trial. It's our goal to help you receive the most compensation possible for your injuries.
Get Fair Compensation After an Accident
Whether you need assistance with getting compensation from your insurance company or need representation in a hit and run, The Forzano Law Firm wants to help you. Auto accidents are traumatic, but they don't need to affect you financially for years to come. We understand that many people face financial hardship after an accident, and we want to help you get your life back. Our team can represent you and see your case through to the fullest extent of New York law. Call us today for a legal consultation.
Start the Path to Recovery and Monetary Compensation with The Forzano Law Firm