Skip to Content
Experienced Motorcycle Accident Attorneys in Brooklyn, NY
Representing Motorcycle Riders After Accidents
The Brooklyn, NY streets are hazardous for motorcycle riders, but The Forzano Law Firm is here to represent you if you've been injured in a motorcycle accident. Many motorists are not looking out for motorcyclists, resulting in many motorcycle accidents each year. Our motorcycle accident lawyers are here to help you obtain the compensation you deserve. Learn more about New York's no-fault system, how to file a claim for a motorcycle accident, and the answers to questions we frequently receive. Get in touch with us today to get started with your free consultation.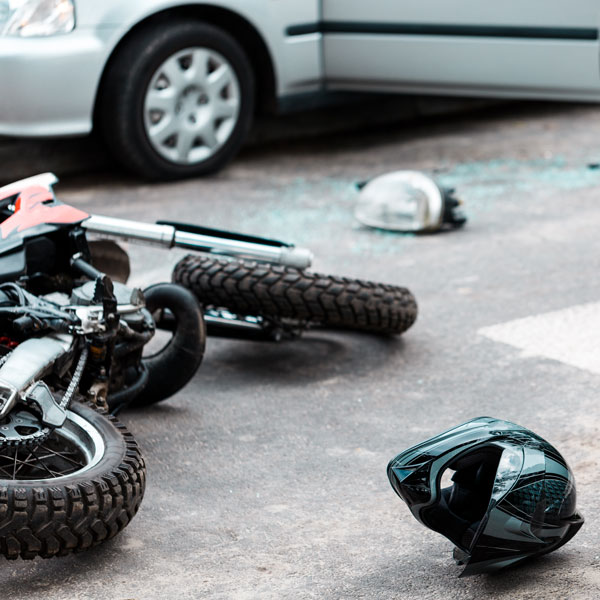 New York's No-Fault Accident System
Motorcyclists in New York should understand that our state is a no-fault state, which means no single party is blamed for a traffic accident. If you're involved in an accident, you can file a claim with your insurance company and not the insurance that represents the other driver. Your insurance company will be responsible for covering your medical costs, lost income, and other monetary losses. However, your insurance company will not pay out for pain and suffering. A personal injury lawsuit can be filed by a biker suffering significant injuries such as permanent loss of body function, disfigurement, or disabilities.
Filing Claims for Motorcycle Accidents
If you've been injured in a motorcycle accident, it's in your best interest to file a claim as soon as possible. Under New York law, you may be entitled to additional compensation for personal injury. Under the state's no-fault law, motorcycles are not considered to be motor vehicles and are exempt. That means you can make claims for minor injuries that are not possible under the no-fault law. If you've been hurt in a motorcycle accident and would like compensation, The Forzano Law Firm's lawyers for motorcycle accidents are ready to get started on your case.
Motorcycle Accident FAQ
Our clients have many questions for our attorney about motorcycle accidents. We've made things easy by preparing the answers to your most frequent questions. Check out this motorcycle accident FAQ:
What percentage of motorcycle accidents result in injury or death?
Being involved in a crash on a motorcycle is often devastating. Statistics show that 80% of motorcycle crashes result in injury or death, compared to just 20% for passenger vehicles.
What is a major cause of death in motorcycle accidents?
Head injuries are the leading cause of death and severe injuries for motorcyclists involved in collisions. These injuries are made much worse by not wearing a helmet. Wearing a helmet in a crash will reduce the risk of death by approximately 40%. Other common injuries from motorcycle accidents include road rash, amputations, internal injuries, soft-tissue injuries, blunt force trauma, back and spinal cord injuries, broken bones, and permanent nerve damage.
What percentage of motorcycle riders get in accidents?
There are about 90,000 motorcycle accidents in the United States each year, meaning just over 1% of riders will be involved in an accident in any given year. About half of all motorcycle accidents in New York occur at intersections.
What is the main cause of motorcycle accidents?
The primary causes of motorcycle crashes are failure to yield and speeding. Other causes of motorcycle accidents in Brooklyn include left-turn accidents, lane-change accidents, debris in the road, road condition defects such as cracks or potholes, sudden stop accidents, distracted driving, right-of-way violations, and more.
Get Your Free Motorcycle Accident Consultation Today
The Forzano Law Firm would be happy to represent you if you've been injured in a motorcycle accident. You are entitled to compensation for your pain, injuries, lost time at work, and much more. Contact us today to get started with your free consultation.
Start the Path to Recovery and Monetary Compensation with The Forzano Law Firm