Skip to Content
Motorcycle & Truck Accidents Lawyer in Brooklyn, NY
Experienced Lawyers for Motorcycle & Truck Accidents
No matter the type of vehicle you drive, roads are always dangerous. However, for motorcycles and trucks, roadways are even more hazardous. If you've been involved in a motorcycle or truck accident, The Forzano Law Firm wants to help. You may be eligible for compensation for injuries you've received as a result of the crash. At our Brooklyn, NY law firm, it's our mission to help our clients receive as much compensation as possible. Contact us today to find out your options.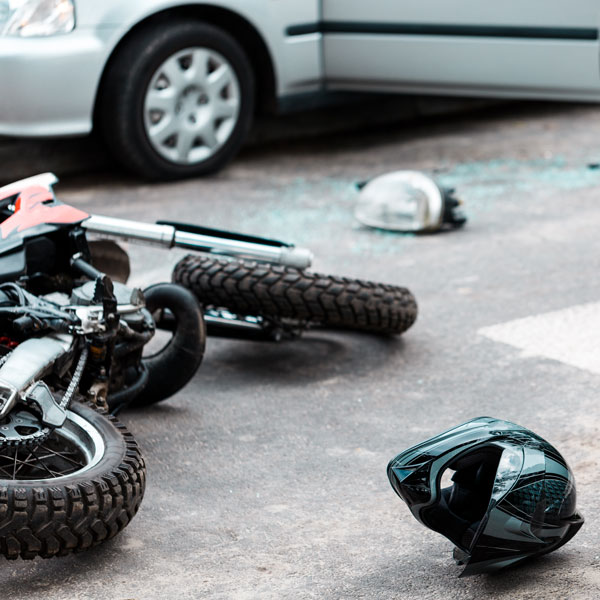 Understanding New York's No-Fault System
New York is a no-fault state when it comes to vehicle accidents, which means no single party is blamed for an accident. Under this policy, people involved in an accident file a claim with their own insurance company, and not that of the other driver. Your insurance company covers medical costs, lost income, and other monetary losses as a result of the accident. However, "pain and suffering" damages are not paid out. Personal injury lawsuits are only viable for victims who have suffered significant injuries like disfigurement, permanent loss of body function, and disabilities.
Personal Injury Compensation After Truck Accidents
Truck accidents are likely to result in significant damage and injury to you and your vehicle, even more so than in auto accidents. Crashes with semi-trucks often leave victims with debilitating brain and spine injuries. If you've been injured in an accident involving a truck, The Forzano Law Firm is here to help you get the compensation you need. We'll help you decide if the extent of your injuries make for a viable personal injury case. Then, we can help you navigate your case's settlement or trial.
Filing Claims for Motorcycle Accidents
When you're involved in a motorcycle accident and have been injured, it's in your best interest to make a claim as soon as possible. According to New York law, you may be entitled to additional compensation for personal injury. Under New York's no-fault law, motorcycles do not fall under the definition of a motor vehicle, and thus, are exempt. That means people injured on a motorcycle can make claims for minor injuries that wouldn't be possible under the no-fault law. If you've been hurt in a motorcycle accident and would like compensation, The Forzano Law Firm wants to help. Schedule a consultation with us, and we can begin making your case.
Find Out If You Have a Viable Personal Injury Case
Don't allow a motorcycle or truck accident to cause you any more trauma or financial burden than it already has. Find out if you're entitled to compensation with assistance from The Forzano Law Firm in Brooklyn, NY. We'll do everything in our power to get you every penny of compensation you deserve. We're experienced in navigating insurance claims, and we're ready to use our expertise to your benefit. Schedule a legal consultation with our lawyers today.
Start the Path to Recovery and Monetary Compensation with The Forzano Law Firm